Gisela Zimmermann M.A.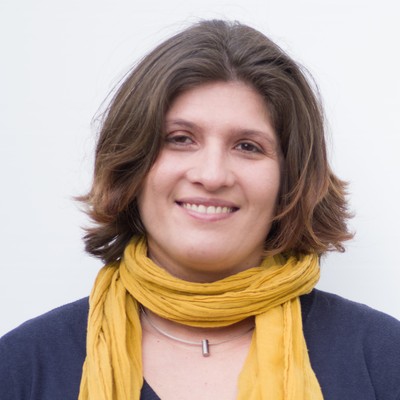 PhD student / research associate at the Research College
Breisacher Tor, room 203
Rempartstraße 4, 79098 Freiburg
Tel .: 0761 203-98651
Mail: gisela.zimmermann@neuesreisen.uni-freiburg.de

Research interests
Digital cultures
Media Anthropology
Object Culture
Pilgrimage research
Tourism
Dissertation project:
"P

ilgrimage 

in the age of digital communication" (working title)
Biographical:
Since October 2018 research associate at the Research College "New Travel - New Media: Circulations of Contemporary Travel Experience between Practice and Representation" (funded by the Volkswagen Foundation)
2014-2015 President of the European Association of Cartels (EKV)
2012-2013 Museum Director of the Marchmuseums.
2011-2012 Research Assistant at Marchmuseum, Wägital, Canton Schwyz (CH).
2012-2014 communication officer of the landscape development concept Höfe and networking project Höfe in the canton of Schwyz (CH).
2003-2012 Study of Folklore, Economic and Social History and Religious Studies at the University of Zurich (CH). Licentiate work: museum practice and regional identity using the example of the Linthebene.
Organization of meetings and events:
Panel discussion: "The role of Europe and its countries in the international competition for innovation, research and talent". 14.11.2015, Salzburg, European Cartel Association.
Lecture series on the conflict in Ukraine with EU Member Othmar Karas in Austria and the Ukrainian Honorary Consul Andrej N. Lushnycky in Switzerland. In Vienna: 19.02.2015 and Zurich: 23.02.2015, European Cartel Association.
Publications:
Memberships:
GEEF - Society for European Ethnology in Freiburg
SGV / SSTP - Swiss Society for Folklore
SIEF - International Society for Ethnology and Folklore
Lectures (2018):
Fernuniversität Hagen (25.10.2018): Way of St. James 2.0 - Pilgrim rituals in virtual space. Workshop Pilgrim Research of the Arbeitskreis Pilgerforschung
Lectures (2019):
Hochschule Deggendorf (14.-16.11.2019): Insta-Research zum #westweg im Schwarzwald. Mit Nora Winsky, Forschungskolleg "Neues Reisen – Neue Medien". Jahrestagung der Gesellschaft für Tourismuswissenschaften e.V. (DGT): "Zukunft des Tourismus im ländlichen Raum" 
Univerzitet Singidunum, Belgrad (26.-29.06.2019): Camino Stories online and offline. With Dr. Christian Kurrat, Fernuniversität Hagen. 11th annual International religious Tourism and Pilgrimage Conference
Lucy Cavendish College, Cambridge (16.06.2019): What pilgrims say. How pilgrims stage their pilgrimage experience on social media. London International Research College. Pilgrimage and Tourism Conference.
Santiago de Compostela (14.-17.4.2019): Pilgrimage and Social Networks. SIEF 14.th Biannual Conference "Track Changes: Reflecting on a Transformin World"