Secretary room
Dear visitors,
due to the current situation the secretariat can mainly be contacted by telephone or e-Mail.
Thanks for your understanding!
Claudia Gessler and Anette Dorenberg-Ibarra work in the office and secretariat of the institute. Information on the areas of responsibility and contact options can be found below:

You reach Claudia Gessler, who runs the secretary, ...
by phone: 0761 / 203-3306

by fax: 0761 / 203-97629

by e-mail: sekretariat@kaee.uni-freiburg.de

personally: on the 1st floor (room 01004) in the Institute of Cultural Anthropology and European Ethnology

Maximilianstr.

15 |

79100 Freiburg
The opening hours of the office room are:
Monday: 8:30 to 12:00

Tuesday: 8:30 to 12:00 and 13:00 to 15:30

Wednesday: 8:30 to 12:00 and 13:00 to 15:30

Thursday: 8:30 to 12:00
In the office room you can ...
Sign up for excursions

Pick up bills

Deposit chores and other services for teachers

Leave or pick up lost property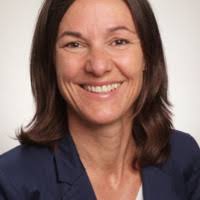 You reach Anette Dorenberg-Ibarra
by phone: 0761 / 203-98698

by e-mail: 

anette.dorenberg@kaee.uni-freiburg.de

personally: on the 2nd floor (room 02003) in the Institute of Cultural Anthropology and European Ethnology 

Maximilianstr.

 

15 |

 

79100 Freiburg